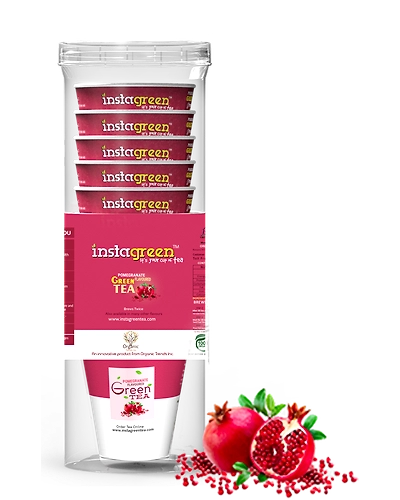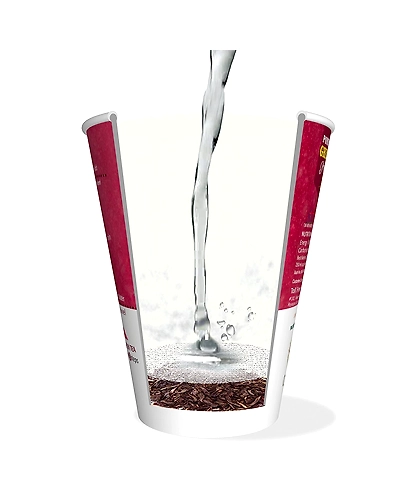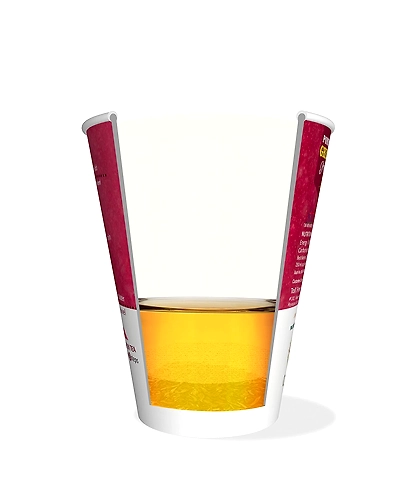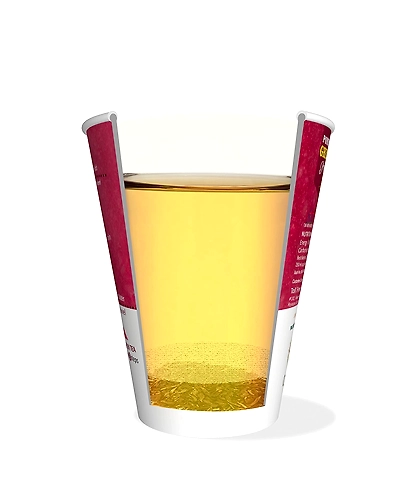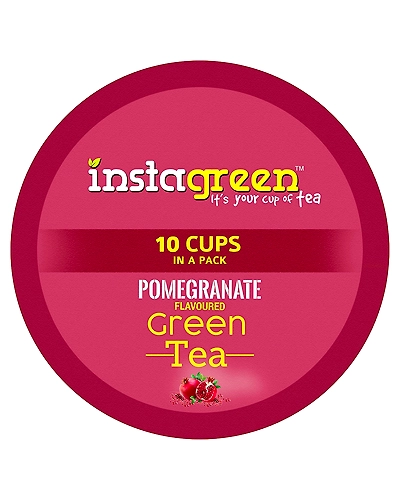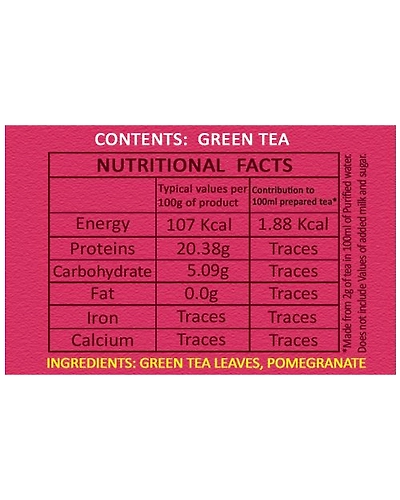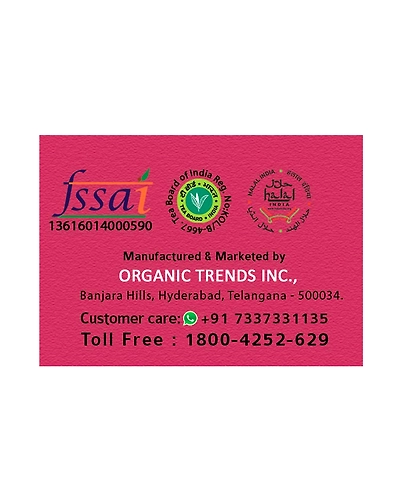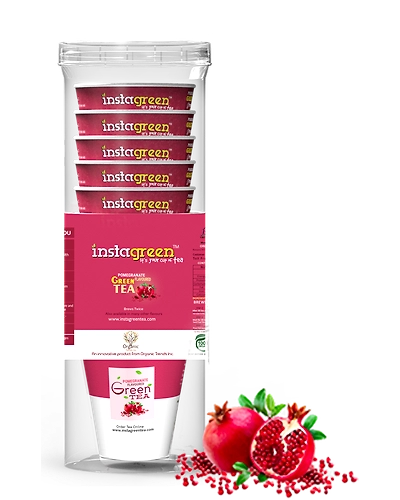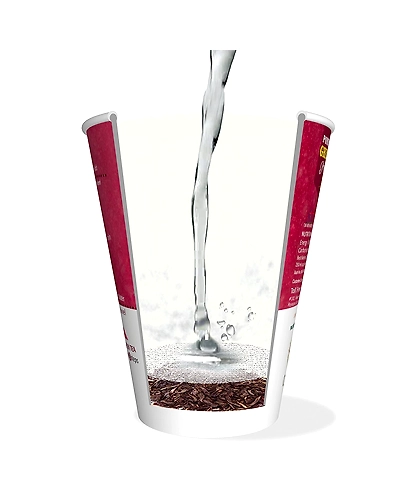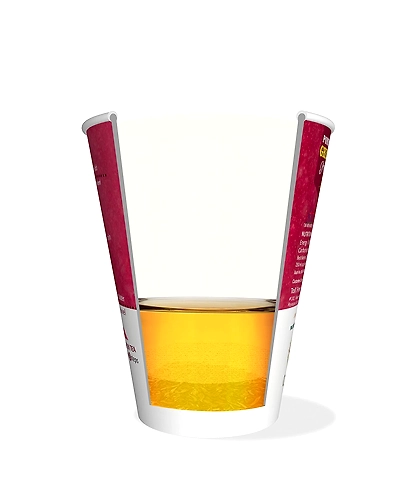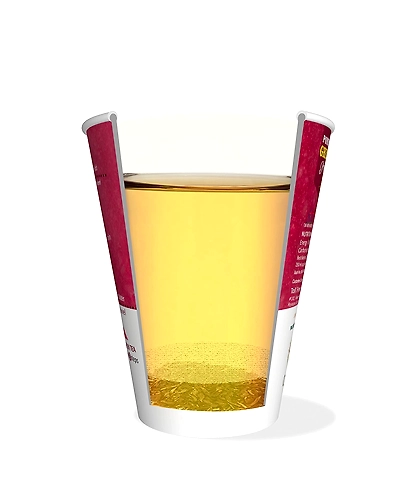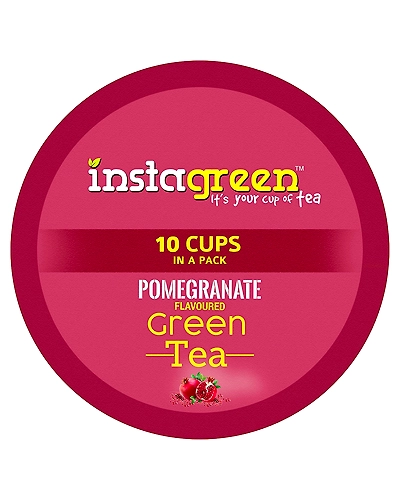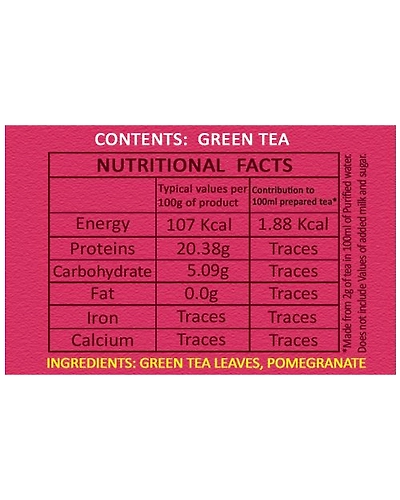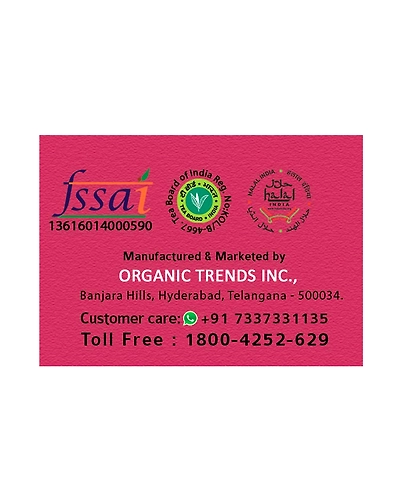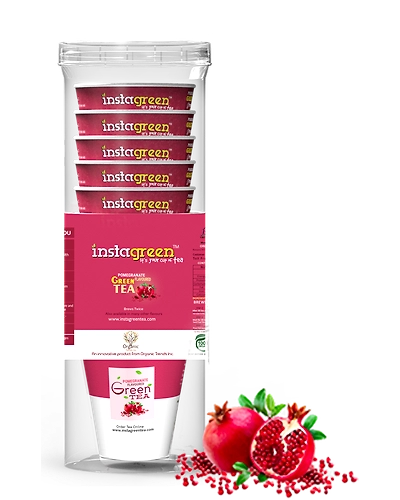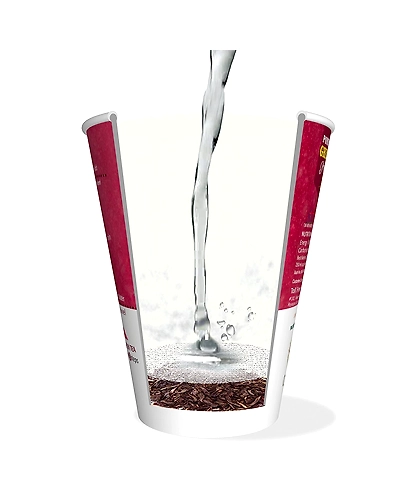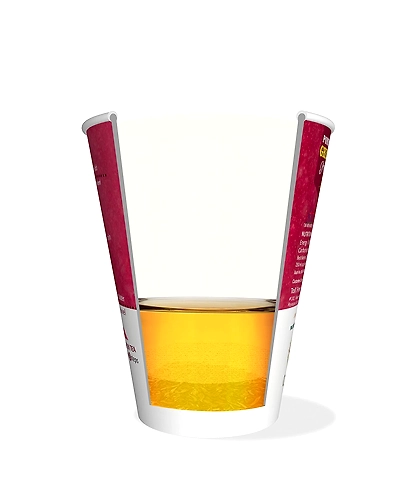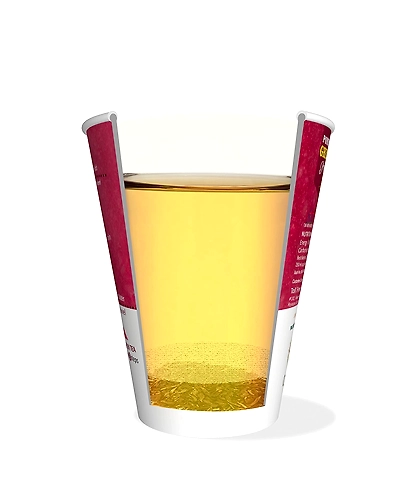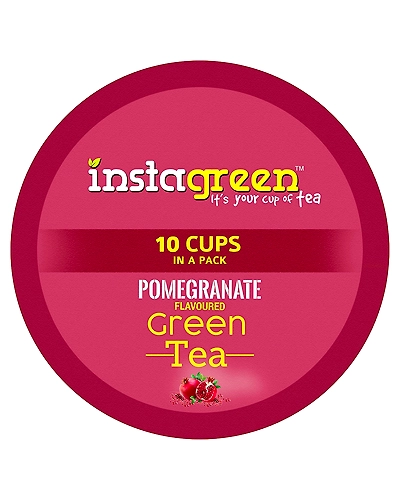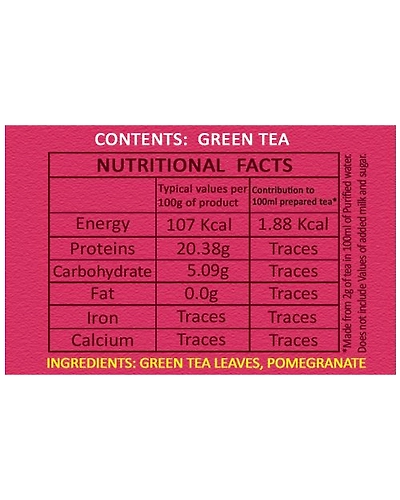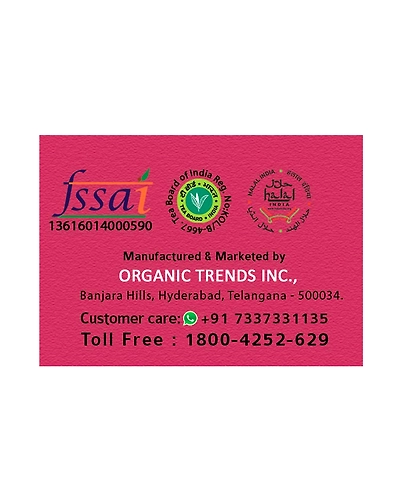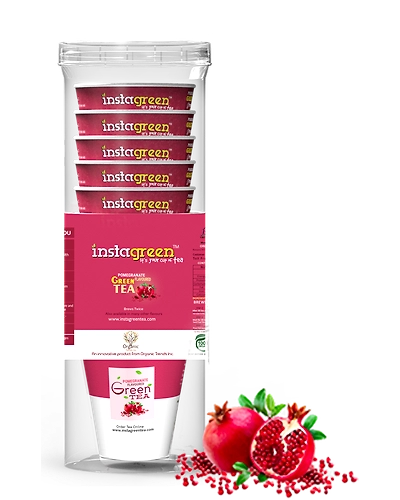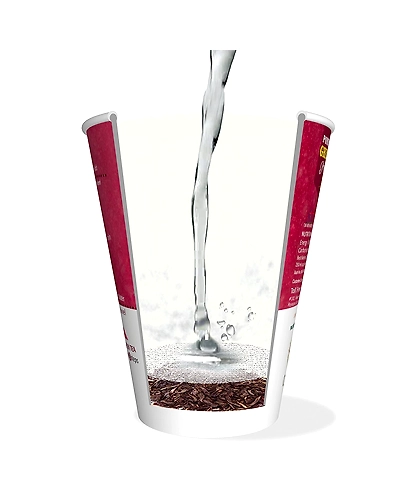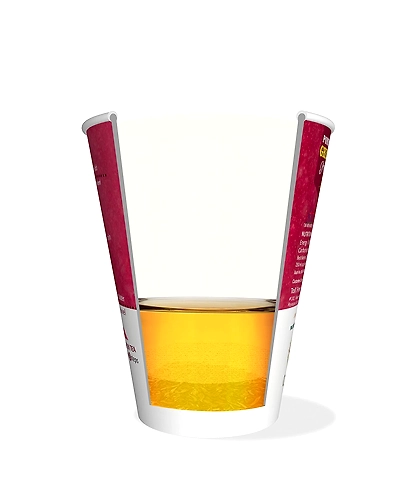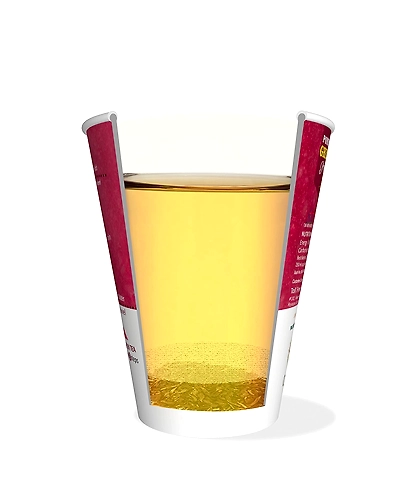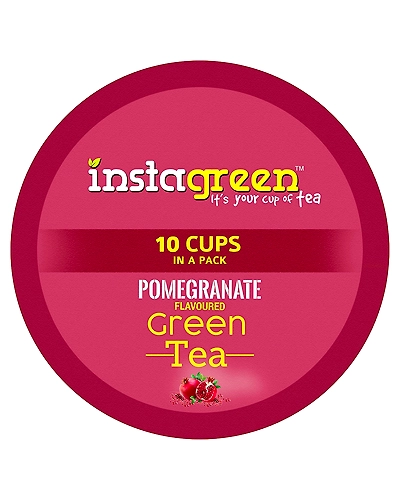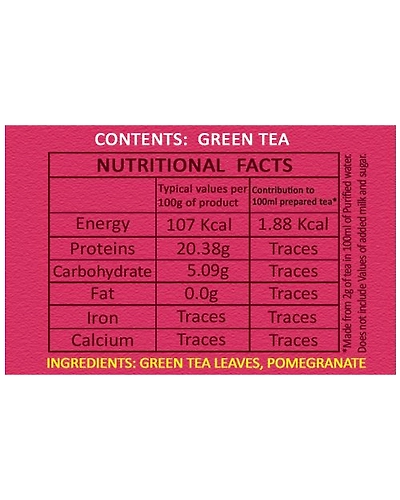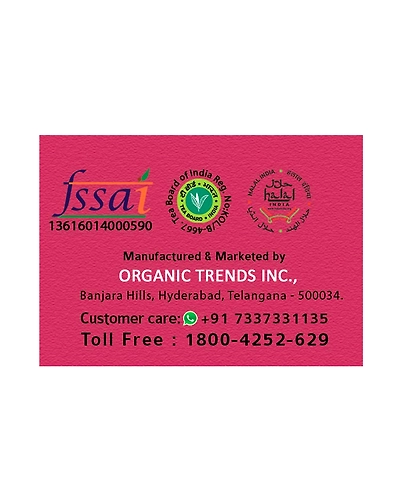 POMEGRANATE FLAVOURED GREEN TEA - 10 Cups pack
Write a Review
Product Brief:
Organic Instant Green Tea (pomegranate Flavoured)- 10 cups in a pack - Natural, Vegan, Unique Cup Design with Inbuilt Tea- ITC Board Paper, FSSAI Approved
Product health benefit:
The health benefits of pomegranates are just as impressive and varied. They list benefits from pomegranate's polyphenols that include possible protection from several cancers including breast, prostate, lung and colon, as well as from cardiovascular disease, rheumatoid arthritis and osteoarthritis.

Item and package detail description:
"1. 10 cups packing: 1 pet jar pack or sealed pack option available for 10 cups of 250ml or 200ml volume. Each pack is air tight sealed to keep the re-freshness and aroma.
2. The organic green tea comes sealed inside a disposable cup with a special infusion filter.
3. 10 cups sealed inside a reusable pet jar, to keep the aroma and fresh taste intact, so you can have it anywhere any time and of course take it everywhere you travel.
4. packed in manner so that it reaches you safe and intact. "

Special unique feature:
No tea bag - While tea is below layered filter
Shipping Duration
Due to COVID 19 restrictions delivery of orders may take up to a week or more.
Other Information

Free Shipping available on orders above Rs 2000. CODE: BISYLIFENSFS
Currently COD Unavailable

We accept Credit or Debit Cards, Net Banking, Mobile Wallets, and UPI. All International and Indian cards are accepted.

Additional Information

GREEN TEA WITH UNIQUE CUP DESIGN: Now experience the goodness of green tea in an exceptionally designed cup, with an organic infusion layer to shield the Green Tea's goodness and freshness. Unlike tea bags with fine dust, it allows the complete brewing of the crushed tea leaves. The glasses can be reused for a second time within the limited hours with the same freshness and taste.

IDEAL BEVERAGE TO CONTROL SUGAR LEVEL: Green Tea is a great beverage for lowering and regulating blood sugar levels. The poly phenol's present in green tea are effective in decreasing fasting glucose level and helps with reduced insulin. It helps to boost metabolism while reducing the risk of heart diseases.

HEALTH & DETOXIFICATION BENEFITS: Green Tea offers multiple health benefits. It detoxifies the body by flushing the harmful toxins, enhancing energy levels and maintaining beautiful skin. It aids the immune function, improves respiration, increases fat metabolism and promotes better health.

ORGANIC, SAFE AND NATURAL: Instagreen Green Teacups does not contain any harmful chemicals, wax or artificial excipients. Unlike disposable cups, it is coated with vegetable oils in place of wax. It is better than tea bags that release micro plastic particles to your green tea as it contains an organic infusion layer that allows proper brewing in small time.